QUALITY FEATURES BUILT IN EVERY DRUM ASSY.
---
Proprietary Internal Sliding Access /Entry Doors
--ELIMINATES SWING-OUT STYLE DOORS THAT CAN BREAK--
Slide door access has three (3) positions - Doors lock in the ENTRY and
the CLOSED positions, then opens fully and allows
drums to be rotated down to empty tickets easier.

DURABILITY - full length, solid steel rod drum support,
with tough polycarbonate bearing reinforcements.
Mobile base has all-surface, 4" non-marring, swivel locking casters.
Large sliding access door w/ integral entry slot & security keylock.

To Request Pricing - Click Here


Example of our dark tint acrylic 36x48 XL Raffle Drum

CUSTOM DRUM TINTS ARE AVAILABLE (extra)
Our model gal is 5'10" tall for size comparison to the XL36x48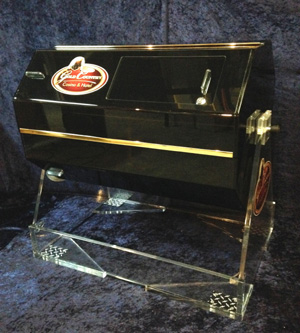 Our greatest raffle & drawing drum sales generator is our
------ NATIONWIDE SATISFIED CUSTOMERS ------


American Legion Post 347 Lady Lake, FL (24x36 size)
HOW MANY TICKETS WILL OUR XL DRUM HOLD?
-------------------------------------------------
Calculated at 40% stack volume, the XL 36x48 drum holds approximately 150,000+ Index Card Size Tickets (3x5)



Better Business Bureau Info Link
Generate Excitement!
We now offer Dimmable WHITE L.E.D. and
Programmable COLOR L.E.D. Lighting Options
for the L24x36 and XL36x48 size raffle drums.
LIGHTS AND COLOR
ADD ATTRACTION TO YOUR RAFFLES!



CLICK TO SEE SHORT YouTube VIDEO

CHOICE OF SILVER or GOLD DRUM TRIMS
CUSTOM VINYL LOGOS INCLUDED

Email Request for Pricing - Click Here



EXAMPLE OF L24x36 (rear) & M18x24 DRUMS
-------------------------------------

Attractive, Engineered Durability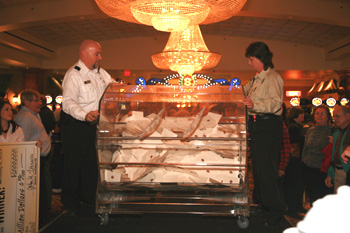 (XL36x48 Drum Shown)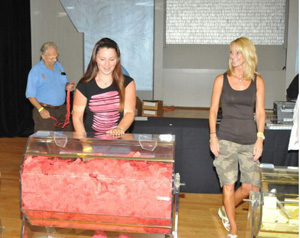 Detroit Shriners Spring Raffle (24x36 drum)